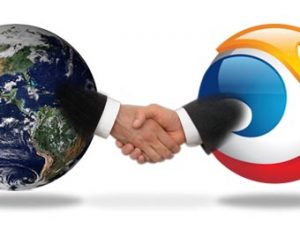 Some say that the hardest part of outsourcing is finding a trusted partner who can give you good results at a fair price. While many are remaining puzzled on the business and are doubting on whether to enter an offshore deal, some are knowledgeable enough to determine exactly where to find the best contract. Here, Outsource-Philippines gives tips on how to attract the offshore help you just need:
1.    Know when you shouldn't outsource
Learn that not all the time, you have to get help from overseas. Identify whether the process will be an integral part of your business. Consider emergency situations and whether distant communication will ever affect the quality and output of your company. If it won't matter much, you better outsource than spend big bucks hiring a local employee. Another thing is when the product can be done through computer and you only need the service for the meantime. It is wiser to contract the service than hire manpower that won't be utilized afterwards.
2.    Investigate on quality
Price is not everything. Some people get the lowest priced service provider only to be matched with a lower quality output that either goes futile or damage the bigger picture of the project. Avoid this most common mistake in dealing. Instead of opting for the lowest price right away, ask for a portfolio or a sample of their output. This will assure you of the quality of the contractor.
3.    Build a good professional relationship
Constantly trying to get a lower price out of an already win-win deal might make the professional relationship sour and turn the projects into something not-so-profitable. Outsource-Philippines suggests that you should be spending time to build a positive connection with your outsource. If you want to get the best out of the outsourcing company, try to engage them with your goals every once in a while. After all, good quality and results-driven works are born out of moral support and motivation.
4.     Let them understand you're desired output
Begin with the end in mind. And let your contractor know the end in your mind. If you have specific goals and ideas for the project, you better say it early on so that there will be more time to polish the finished product. No, culture is not the barrier in this point. The biggest hurdle is the willingness to communicate your wishes and goals, and the contractor's willingness to listen and adjust to it. Outsource-Philippines believes that the key is to engage them in such a way that you let them know that they will be part of whatever failure or success that the project will achieve.