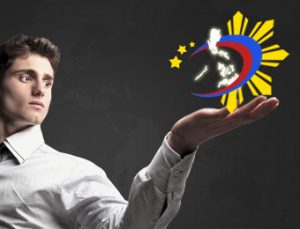 The industry of business process outsourcing (BPO) is considered as one of the fast-growing business sectors in the whole world. Thus, the Philippines' outsourcing industry is growing rapidly as the country progressively climbs on the list of the biggest outsourcing destinations. Other Asian countries like India, China, Malaysia, Thailand, and Vietnam can be tagged as the Philippines' rivals in showing prowess as BPO provider.
Many companies look at India as the main choice, but with the fast-increasing salaries in India, many are appreciating the benefits of choosing outsourcing to the Philippines. Aside from the affinity to technology, low exchange rate, manpower availability, ideal location, availability of considerably cheaper prime real estate locations, and the growing number of reliable ICT infrastructure, what really catch the investors' attention are the cultural compatibility, highly skilled workforce, economic growth, and low costs.
Cultural compatibility. Compare to any other Asian countries, the Philippines has a culture very much compatible with the Western's. It can be traced during the latter part of the 19th century until the middle-part of the 20th century when the United States governed us. Because of this, the after effects are still very evident nowadays. The education that the present generation has was an influence brought by Americans. US-produced movies are visible in almost all local movie theaters. English language itself is a big contribution to the Filipino culture. English is the primary language for business and education in the Philippines.
Highly skilled workforce. Among its neighboring countries, and its rivals in providing BPO services, Philippines stands out for its high literacy rate. Thanks to government's strategic vocational programs and student curricula of different renowned universities. UP, Ateneo, UST, La Salle, and many other state universities and colleges deliver graduates who occupy top positions internationally.
Economic growth. Philippine GDP grew nearly 7% in 2010. The economy weathered the experienced global recession in 2008 and 2009 better than its regional neighbors. The Philippine economy has been stable for more than a decade. This growth caused the realization of having investments in the country.
Low costs. Unlike other Southeast Asian countries, the Philippines is a low-cost country. In fact, local salaries are just a fraction of those in Western world. These low costs can also be applied to all other business expenses like office rental, utilities, supplies, and third party services.
All the above reasons make foreign firms determined to consider outsourcing to the Philippines. As it is, the country only needs to improve on these advantages to greatly position itself as the top outsourcing destination.