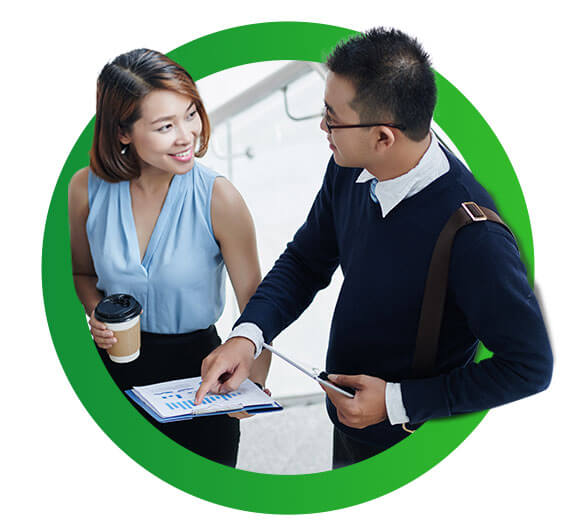 Company Overview
When the Philippines started to be recognized as a key destination in the billion dollar industry of outsourcing, Outsource-Philippines emerged as a dynamic player. Amid all the challenges the industry presents, the company manages to continuously grow.
Since our inception in 2003, we have grown from a prime business process provider into becoming one of the best outsourcing companies from Asia today. As such, we are centered on delivering projects built highly on the intellectual capability, expertise, and comprehensive analytical skills of our remote staff.
Maintaining our reputation in the industry, we seek to maintain and form a mutually beneficial partnership with you. While we position ourselves toward becoming the best outsourcing company, we keep in mind our integrity and professionalism because we strongly uphold business and work ethics. We offer a variety of services such as contact center, multimedia development, writing, editing, research, and web development.
Outsource-Philippines is solely owned and managed by FilWeb Asia, Incorporated, headquartered in San Pedro, Laguna, Philippines.
Mission Statement
Capitalizing on world-class Filipino knowledge workers, Outsource-Philippines secures the effectiveness of our value-adding services through our KPO solutions to startup, small, medium, and large businesses in every part of the globe. We seek to establish and maintain strong business partnerships for the benefit of our clients worldwide and our staff.
Vision Statement
Outsource-Philippines envisions becoming the global leader in providing offshore knowledge process outsourcing solutions for every business worldwide, while promoting world-class Filipino talents for the global market.
How Outsource Philippines
---
Hires qualified people for a Job
---
To tailor and execute the best outsourcing services to our clients and their brand, we take full attention and care on hiring professionals with the most potential and skill for a job. Here's how we do it:
---
Job Advertisement
We utilize and maximize online job posting sites, social media, Internet ads, job fair, and newsletters to advertise our job vacancies. The company coordinates and partners with nearby colleges and universities and even local governments to help us disseminate our recruitment and hiring. Our HR Department also implements a referral program to our employees who can successfully refer a qualified applicant.
Application Assessment
Received applications online are thoroughly assessed to ensure that a candidate's skills and competencies perfectly match the requirements of a job. For the convenience of interested individuals and to facilitate a smooth application review, we do not encourage walk-in application. The shortlisted candidates will then receive a job interview and exam invite through SMS, phone call, or e-mail.
Pre-Employment Screening
The candidate will undergo an examination and two interviews: initial and final. An applicant needs to pass both the exam and interviews to be able to qualify. Our HR professionals will then conduct a background check prior to giving the job offer.
Selection and Hiring
The job offer will be given to the candidate who passed the background check. If he/she agrees with the offer, the HR manager will give him/her a list of requirements to submit, a schedule for orientation, then the needed training.