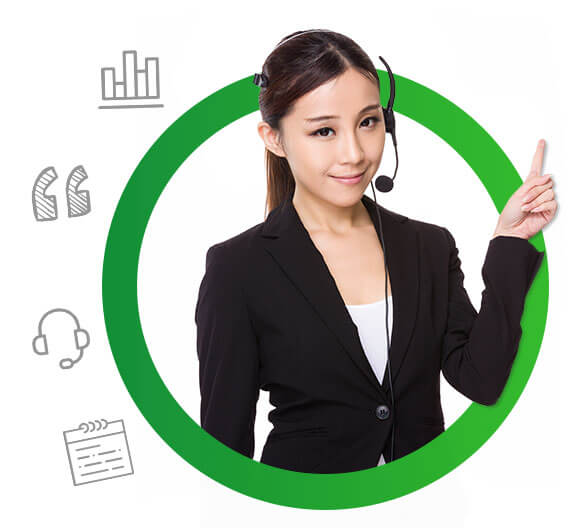 Related Services
Customer Support

Provide your customers with total customer support services that will let them use your product(s) and/or service(s) with ease and convenience. Guide them in every step of familiarizing themselves with your products and services, from planning, installing, training, to troubleshooting, maintaining, upgrading, and disposing a product.

In our outsourcing services pricing, our customer support services staff can work for you full time, with a fixed monthly charge; or for a specific number of days/months, which will be charged on a per hour basis. You can get in touch with the staff via phone, e-mail, or chat.

E-mail Support

Maximize your support system and connect with your clients via e-mail! Hire us and we'll give you effective e-mail support services that can attend to and assist your customers.

Providing support to clients via email, as with any other medium of customer support, requires effective communication skills. Grammatical accuracy, keen attention to details, and clarity of conveying a message must be the primary concerns in providing effective e-mail support. Outsourcing this task to OUTSOURCE-PHILIPPINES guarantees that these concerns are well delivered.

Virtual Secretarial

Do you have too much on your plate right now? Hand over all your clerical tasks to our skilled virtual assistants and you don't have to worry about missed deadlines and backlogs again.

If you are looking for a cost saving measure for your business, the services of a virtual secretary can work perfectly for you. In the broad scope of contact center, this person can save you time and money and still have the individual and collaborative approach required in performing daily administrative tasks.

Live Chat Support

Your clients need real-time answers from real people. With our live chat support service, we can help you answer your clients' inquiries and attend to their problems immediately.

Support staff of OUTSOURCE-PHILIPPINES is composed of people highly skilled in handling customer concerns via effective live chat. They are focused on attending and responding to client concerns fast and in real time.
---
Why Hire Virtual Assistance Services
from Outsource Philippines?
---
Friendly Customer Service

Outsource-Philippines employs culturally diverse Filipinos that are highly adaptable and easy to work with. We can easily adjust to different work setups and client preferences.

Specialized Skills

Our staff holds extensive experience in handling various customer issues, tasks, and concerns. Hire us and you'll have the perfect team for your unique business needs.
Fluent Support Staff

The Philippines is one of the largest and most competent English-speaking countries in the world. We're the preferred outsourcing destination because of our speech clarity and communication skills.

Huge Savings

Save much on operating costs and get high-quality contact center services at very reasonable prices. With us, you can get the most out of your limited time and budget.
Request Free Quote Now
Finest solutions that bring great results