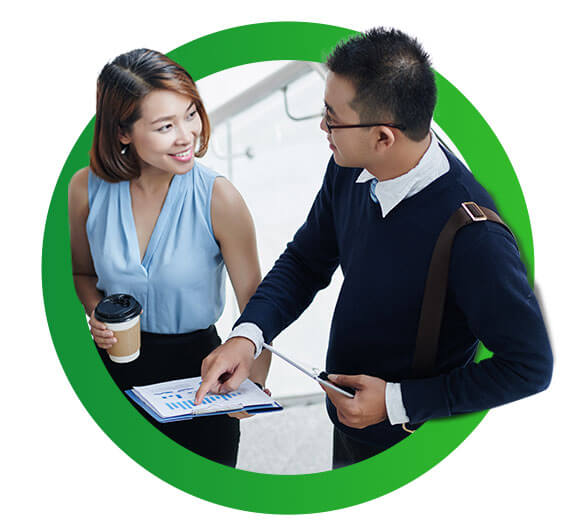 Our Story
Outsource Philippines is the top provider of outsourcing services in the country. As one of the pioneers in this field, we have gained top-level skills needed to serve and satisfy clients' diverse needs. In spite of this, our team still seeks to improve our offers to become the best outsourcing company in Asia.
Founded in 2003, our team of experts has served topnotch projects to clients from all parts of the globe. We have helped startup and established firms achieve their targets faster through our prime business solutions.
Aside from making great outputs, we also believe that we should hone our staff's skills to serve our clients better. With this, we conduct training and seminars to keep abreast with the latest trends. All these we do to improve our services which include contact center, multimedia development, writing, editing, research, and web development.
Outsource Philippines is solely owned and managed by FilWeb Asia , Incorporated, headquartered in San Pedro, Laguna, Philippines.
Mission Statement
Capitalizing on world-class Filipino knowledge workers, Outsource-Philippines secures the effectiveness of our value-adding services through our KPO solutions to startup, small, medium, and large businesses in every part of the globe. We seek to establish and maintain strong business partnerships for the benefit of our clients worldwide and our staff.
Vision Statement
Outsource-Philippines envisions becoming the global leader in providing offshore knowledge process outsourcing solutions for every business worldwide, while promoting world-class Filipino talents for the global market.
Hiring the Best People for the Best Outsourcing Company
---
How we hire the right people for the right job
---
To give the best outsourcing services to our clients and their brand, we take our hiring process seriously. All our staff went through this process which helped us see their skills and potentials. Do you want to know how we hire the right people for the right job? Here's how we do it:
---
Job Posting
We use online job posting sites, social media sites, and job fairs to announce our job posts. Also, we connect and partner with schools to help us promote our job posts to students. Meanwhile, we have a referral program to reward our employees who can successfully refer a qualified applicant.
Application Assessment
Online forms are thoroughly checked to ensure that one's skills match the job post. Shortlisted candidates will then get an exam invite through SMS, phone call, or email. We advise applicants to send their forms online, for we do not accept walk-ins for now.
Pre-Employment Screening
To qualify, the candidate will need to take and pass an exam, and ace both the initial and final interview. If he/she passed the said tests, we will then conduct a background check prior to giving the job offer.
Selection and Hiring
The job offer will be given to the one who passed the background check. If he/she agrees with the offer, the HR manager will give him/her a list of requirements to submit. Lastly, he/she must comply with all these before starting his/her tenure.