"Quality over quantity is absolutely a truth in everything worthy."
– Ingrid Holm-Garibay/ Author, Letters from Frank: An American Terrorist's Life
In the world of digital marketing, an engaging, relevant, and valuable content is one of the key ingredients for an internet marketing strategy to succeed. According to a recent study by the Content Marketing Institute, a content marketing matching company in Cleveland, 64% of marketers believes that producing enough content was their primary challenge in the industry.
That sums up why companies build their efforts to produce contents like, "Oh, I've heard they publish 4 contents daily. Fine, tell the writers to make it 6! Order the marketers to be triple active on social media!"
If quantity does matter why do writers need to proofread their work? Why do editors exist? And why is there a need to follow guidelines and rules in writing?
Find out why quality is more important than quantity in creating digital marketing contents:
Because good grammar is sexy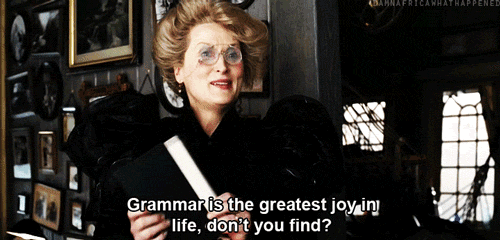 Using modern linguistic analytics software, 20,000,000 sentences from 340 companies' contents were analyzed and calculated for errors. On a scale of 0-100, only 31% of the analyzed companies have exceeded a score of 72, while the remaining 69% scored below 72%. This is according to a research conducted by Acrolinx, a multi-million marketing software provider.
Grammar and thorough research should be seriously considered to produce high-quality content. It takes time, patience, and lots of effort. But, the brand will gain trust and reputation from clients if quality is put first.
It builds true SEO
If a brand consistently creates quality content around its target market, it will gain authority, more traffic, and a higher chance of conversion. Plus, it defines the voice, personality, and legibility of the brand.
It avoids doing more harm than good
Publishing content that is full of substance prevents the brand from the following:
Burying the site in a sea of white noise, because the content is no different from others.
Turning off clients, because the content is an embarrassment.
Abandoning the importance of media channels, because of the belief that content marketing is a waste of time (because the expected results aren't achieved yet).
Content Marketing is an effective digital marketing strategy that requires time, effort, and dedication. When done right, the brand will receive boost in interest and reputation. So why join the volume game?
Source: Blacktiedigital.com, Business2community, Goodreads, Sanctuarymg.com, Contentmarketinginstitute.com, Marketingland.com