As buyers favor using modern tools, you have to be tech-savvy to win the race. Yet since technology asks for skills, firms opt to hire Information Technology or IT outsourcing services to handle complex tasks. If you plan to do the same, check out these basic details and their pros and cons to help you decide.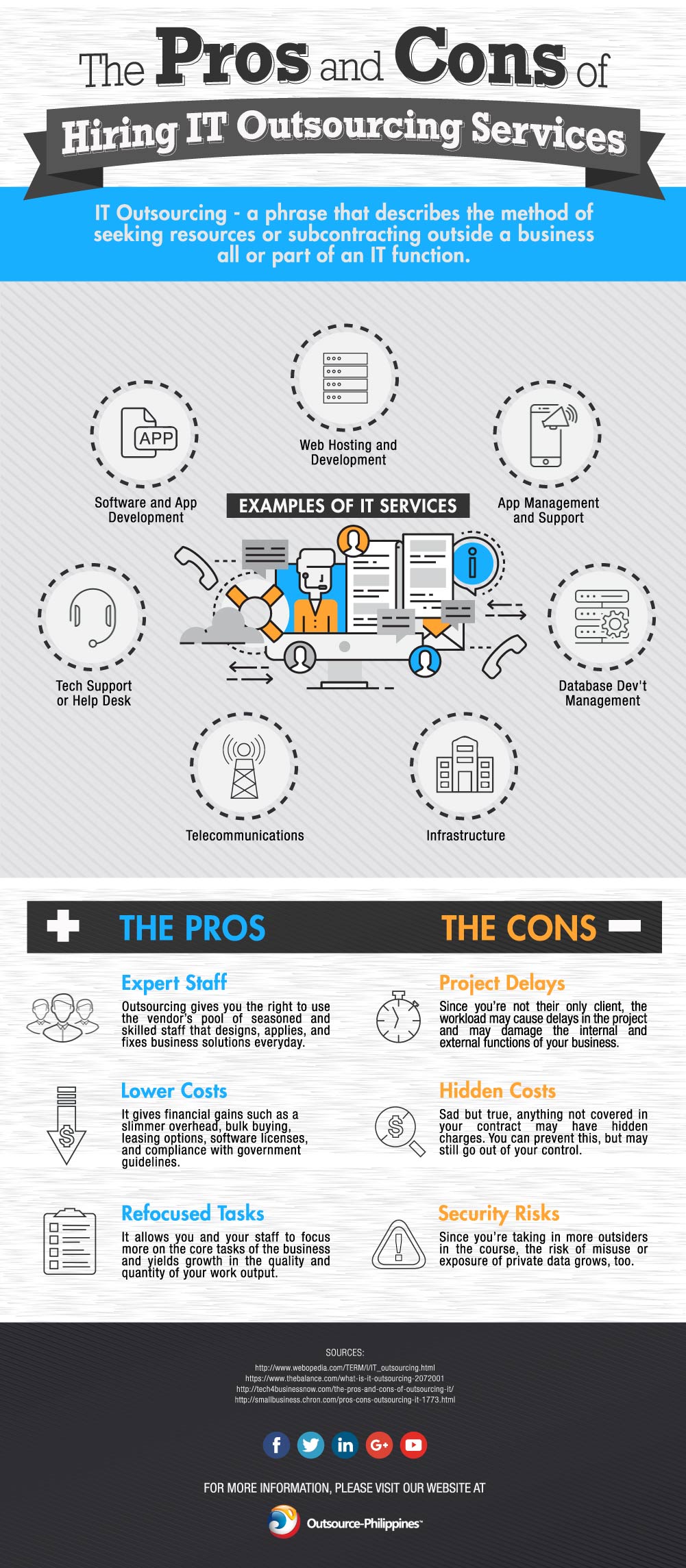 Aside from IT outsourcing services, Outsource-Philippines offers web development and other back-office solutions. You can check our services page for a more complete list of our offers. 
Click here to view a larger version or download a copy of this infographic.