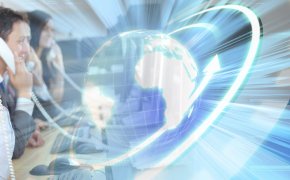 Aside from India, the Philippines is also emerging as an outsourcing hub not only for business processing but also for knowledge processing. Knowledge process outsourcing in the Philippines is gradually making a noise in the world wide web of outsourcing.
With its endless and highly varied pool of talents and skills, the Philippines will, no doubt, gain immediate recognition in knowledge process outsourcing. Currently, the Philippines offers the following services in knowledge processing outsourcing:
Market research, where the Philippines offers different perspectives with regard to client requirement; thus, providing clients with outputs that are more business focused.
Procurement and supply management, which involves outsourcing of all or parts of a company's procurement functions. The Philippines caters these outsourcing services to organizations in the fields of high technology, consumer packaged goods, manufacturing, oil and gas, financial services, transportation, construction and property development, and many others.
Tax preparations and other financial services, which includes form filling and data entry; thus, helps to improve service by accelerating the delivery of completed returns
The Philippines currently has a goal of attaining at least US$25 billion in revenues in the next five years through outsourcing services. Because of the continuous and rapid growth of knowledge process outsourcing in the Philippines, it will most likely be the ultimate key to expanding the outsourcing industry in the country and reaching its revenue goal.
To help reach this goal, the Philippines is continuously increasing its marketing strategies to help promote its cost-effective complex service offers. Although low cost and human resources are the driving factors that keep China, India, and Malaysia as the top countries to provide outsourcing services, the quality and dedication provided by Filipino laborers in the knowledge process outsourcing fields are no match to these countries. However, the Philippines would have to work hard to make its high quality services and unmatched customer care in the field of outsourcing known throughout the world.