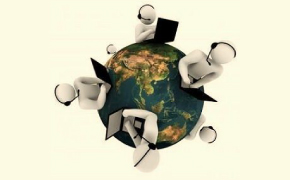 Knowledge process outsourcing or KPO has steadily grown on a global scale in  recent years. In fact, it is being touted as the "next great thing" due to its  potential to outpace business process outsourcing (BPO) in terms of extent and  impact.
Basically, there is a big difference between the two, the first specializing in  knowledge skills, while the latter focusing on the expertise of the vendor. While  traditional BPO firms settle for low-level knowledge and skills, KPO firms,  meanwhile, rely so much on professional knowledge and skills.
 Having said these, the question is: what does KPO comprise? What are the challenges of KPO?
Types of KPOs
Legal services
Involves reviewing litigation and transactional documents, drafting contracts, research memoranda, and due diligence reports, negotiations, as well as prosecuting patents
Requires knowledge in the U.S. laws, with research and analytical abilities
Healthcare services
Involves genetic profiling, diagnostics, oncology tests, as well as HIV and allergy tests
Requires a medical degree with specialized knowledge in a specific area or field
Engineering research and development
Involves 3D modeling, conversion from 2D to 3D finite analysis, computational fluid dynamics analysis, value engineering, as well as technical specifications for tenders
Requires knowledge in CAD/CAM applications, drafting and modeling, and product design
Pharmaceutical research and development
Involves drug research and development as well as clinical research
Requires people with PhD or master's degree in science
Market research and analytics
Involves conducting primary and secondary research, converting findings into knowledge, writing and editing, as well as formatting client reports
Requires writing reports and presentations, database researching, research techniques, and statistical tools
Writing and content development
Involves digitization of content, data enrichment and storage, text composition, content delivery, editing and proofreading, as well as template designing
Requires mastery in English communication, writing experience, and background in journalism
Education and training
Involves teaching K-12, private tutoring, curriculum designing, content development, as well as pedagogy
Requires application of teaching methods and techniques, computer applications, and sense of cultural diversity